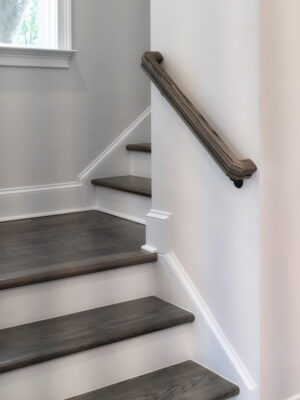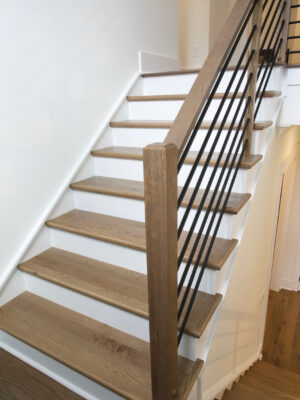 The Quick System is the next generation of high-quality staircase systems. Designed to provide a superior quality finish and speed up the building cycle by pre-fabricating key components of the staircase, the Quick Tread System is comprised of a pre-finished tread overlay that goes over the stair. It's
Key Advantages:
•
Quality, consistent factory
finish
done in the manufacturing plant and not on site
•
O
ffers future homeowners the option to
easily
change out the look of the stair
in the future
•
All at an attractive price for builders
How it works
Our patented Quick System has three components that differ from the typical stair system providing numerous benefits to both home builder and home buyer.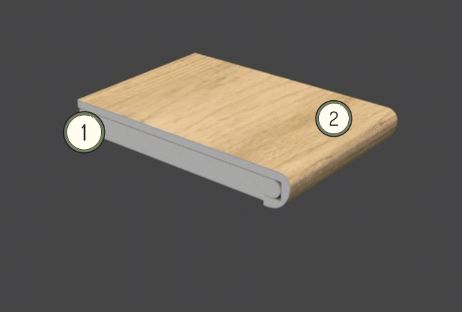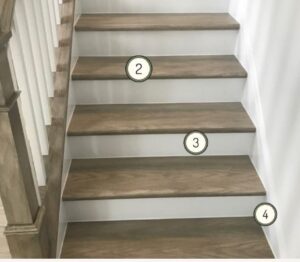 1.     The Quick Tread is made of high-quality PVC and rests on the Quick Step.
2.     The Quick Step can be made of OSB or Pine.
3/4.   Our stringers and risers have a layer of PVC glued on the inside face, eliminating raised grain.
The Quick Step design allows the stairs to be carpeted and the ability to upgrade to prefinished Quick Treads at a later date, offering home buyers much appreciated versatility and future options.
Features of the Quick System:



•
Meets International Builders Code (IBC), whether carpeted stairs or the Quick Treads
•
Prefinished Landing to match the treads
•
Complement floor colors with similar tread finishes
•
Eliminates need to have a painter perform finish on stairs
•
Reduces building cycle time by eliminating the need to dry the stair and polyurethane
•
Overlay can be installed near end of building cycle, to maintain quality, reduce touch up costs
Elements of the quick system
Pre-finished Newell Options

O4040 – 9 colors
O4075 – 9 colors
O4076 – 9 colors
O4091 – 9 colors
O4000 – 9 colors

Pre-finished Rosettes, button plugs
Pre-finished Handrail

O6010 Plowed – 9 colors
O6010 Finger Joint – 9 colors
O6086 – 9 colors