Beautiful and durable, our Production Stairs are actually custom manufactured to the design specifications of each home plan.  
To insure your customer gets the staircase they desire, we work with our builders from Design to Production to Job site.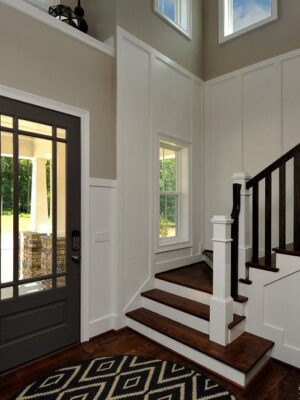 We work with your Blueprints and your Designers to create a staircase that can be replicated and produced efficiently and economically each and every time!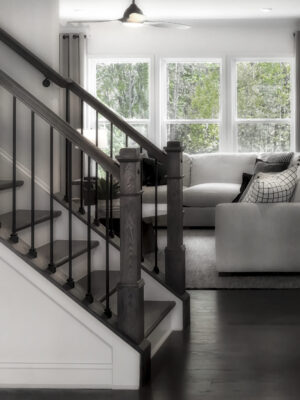 Our state of the art production facilities and Stair Artisans insure consistency and design specifications while also meeting the time demands of the home building schedule.
We work with our builders to insure scheduled deliveries are met dependably.  We also use protective packaging to help your staircase better withstand the elements and the foot traffic of home building. Lastly, we partner on your punch lists so any last minute touch-ups are complete before closing!